Seeing that you all got to meet Jessie the other day, I thought I should share some pics of the felines of the household. After all, this is a cat forum!
This is Ed. He's my heart cat. His registered name is Tristone The Raven.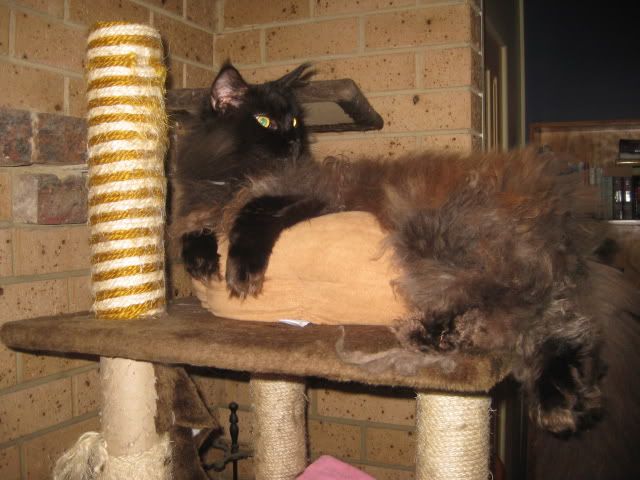 Here is his half brother, Bean. His registered name is Diamantina Supernatural. He is a very large boy with a good couple of years left to grow.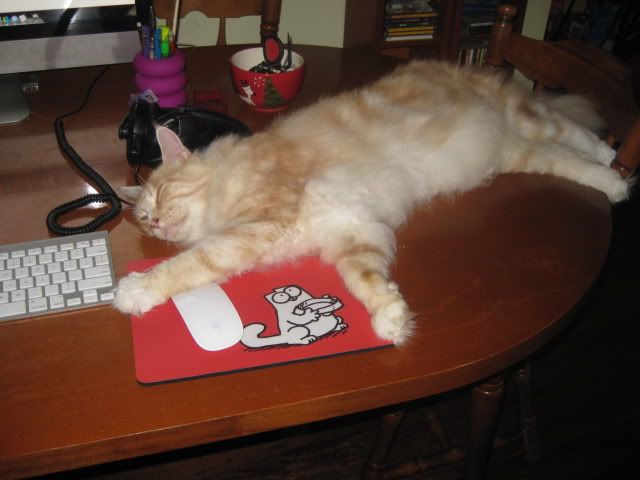 This is Miss Mini. She was advertised on gumtree as a ragdoll x maine coon and "good to breed from". She was rescued from the seller, and had all her vet work done. While being desexed she was found to be suffering from pyometra. She recovered well and came to live with us last November. She's fat now.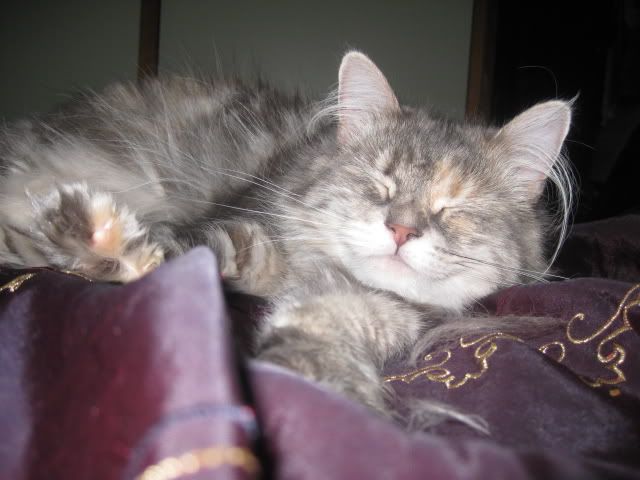 This is Miss Hiss. She is the undisputed queen of the household and doesn't take crap from anyone. She's actually my namesake here as mymphf is the noise she makes when trying to get my attention.